Accessory Dwelling Units
Granny Flats. In-Law Suites. Apartments in the basement or over the garage. Carriage House.
All of these are names for the same thing: Accessory Dwelling Units, or ADUs. Essentially, an ADU is added living area on your property, either as an addition, a remodel to an existing space, or as an entirely different structure on your property. Popular in urban settings where real estate is at a premium, ADUs are much smaller than the main home, tucked away in a back or side yard.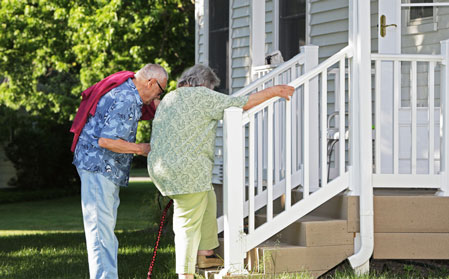 ADUs are more than just a spare bedroom. They include a living space, a bedroom, a bathroom, and a kitchen. If the ADU is attached to the home, or in the basement, separate entrances should be included. This is to give whoever is living there a sense of privacy away from the main house. The separate entrance also provides separation from the main house as well.
Building Code and Power Considerations
Interested in building an ADU for a family member or using it as an income property? Make sure to research local building codes to make sure it's allowed. Property setbacks, size of the ADU, and zoning could all play a part in the feasibility of the project.
So will utilities. Additions or basement/attic ADUs may be able to hook into the main house utilities, although both should be inspected to make sure they will be able to handle the extra load. It may be possible for separate ADUs to feed off the same utilities of the main house, but extending power and water lines to the structure could be problematic. It can make more sense to for these ADUs to hook up to the utilities on their own.
ADUs can be the perfect solution for homeowners looking to make more room for family or to make a little extra income through renters. If you are interested in building a separate ADU on your property, contact Rain Creek Construction. Rain Creek Construction has been building quality custom homes, workshops, and guest houses in the Clark County area for more than a decade.