Morton 1800 Square Foot Custom Home
The Morton quality custom home design is a 3 bedroom plan with 2 bathrooms. The entry way to the custom home opens up into a foyer. The Great Room has an adjacent dining area and kitchen. The kitchen comes with stainless steel appliances, granite countertops and alder cabinets. The master bedroom has a walk-in closet and master bathroom with spa.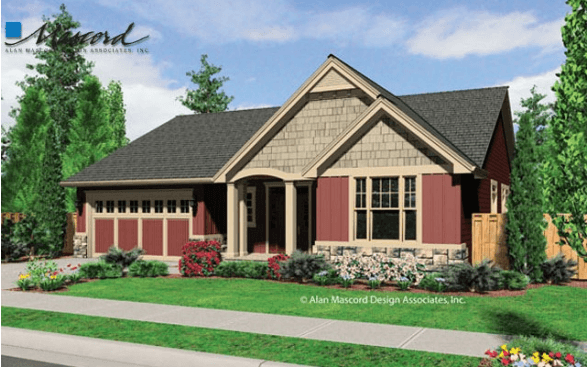 An attached 2 car garage provides lots of space for vehicles and laundry space.
The home's square footage is exactly 1800 square feet and includes:
Plans and permits
30 year composite roof
Energy efficient S/S appliances
Alder cabinets and built-ins
Alder cabinets with stain
Granite kitchen
Gas fireplace
Cultured stone exterior veneer and fireplace
Landscaping
Home Warranty
Sales tax
Builder is Sonny Joner
Cell: 360-518-1877
Email: raincreekllc@gmail.com
License# RAINCCL991PJ
Click here for a downloadable PDF document of this custom home plan.
Rain Creek Construction has been voted The Columbian's Best of Clark County 2013, 2014, 2015.