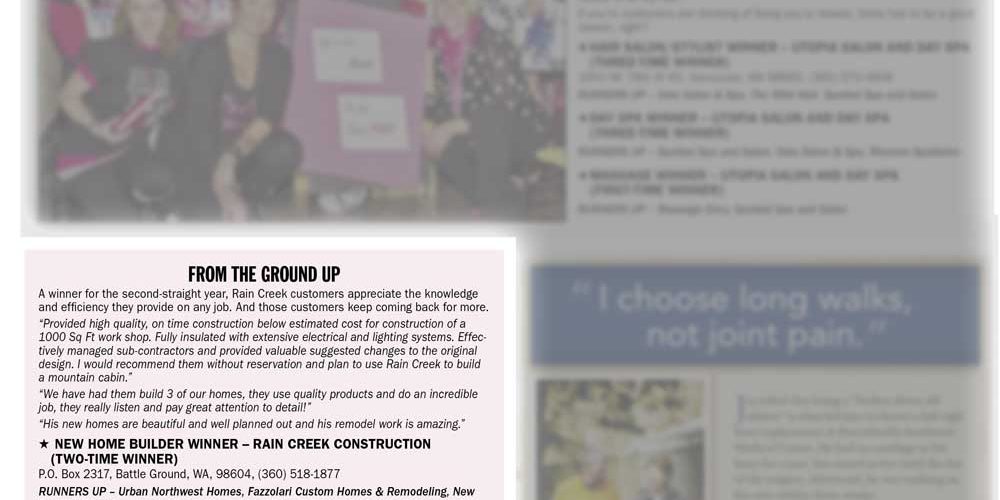 FROM THE GROUND UP
A winner for the second-straight year, Rain Creek customers appreciate the knowledge and efficiency they provide on any job.  And those customers keep coming back for more.
Provided high quality, on-time construction below estimated cost for construction of a 1000 sqft work shop. Fully insulated with extensive electrical and lighting systems.  Effectively managed sub-contractors and provided valuable suggested changes to the original design.  I would recommend them without reservation and plan to use Rain Creek to build a mountain cabin.
We have had them build 3 of our homes, they use quality products and do an incredible job, they really listen and pay attention to detail!
His new homes are beautiful and well planned out and his remodel work is amazing.
NEW HOME BUILDER WINNER – RAIN CREEK CONSTRUCTION
(TWO-TIME WINNER)